Besides being a vital material in applications ranging from fighter jets to deep-space exploration, Nitronic 60, one of the premier alloys we supply at High Performance Alloys, has been making inroads into the medical industry. Prized on account of its resistance to wear, fretting, and galling, it is a class-3 composition (Austenitic stainless) with an ASTM F899 specification, which covers similar materials as those in ISO 7153/1-ranked stainless steel surgical instruments.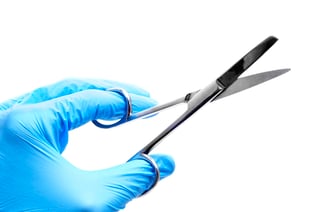 The ASTM specification permits a purchaser to designate the mechanical property requirements for their particular application. While Nitronic 60 has not been designated as a metal, which (unlike titanium, for example), should be exposed for the long-term inside a human body, the alloy has been used extensively in surgical scissors, cartilage cutters, wear pins, washers, rollers, and guides. Available for purchase in strip, plate, bars, billets, forgings, and wire, Nitronic 60 is an optimal, low-cost material that can match – and even surpass – the hardness and hardiness of stainless steel.
For more information on Nitronic 60 and its encyclopedic range of applications, or to request a quote for Nitronic 60 from High Performance Alloys, feel free to visit our website.